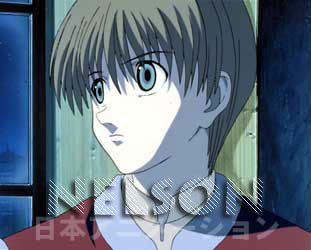 Download Stuffs?
Here are some cute animated images (GIF) I got from the Hunter Headquarters. Good thing I was able to save them for the domain [www.hunterhq.com] has already expired therefore deleting the whole site and its contents. Together with these GIFs are some of the theme songs (MIDI) of the animé. Have Fun!
Ohayou [Good Morning] - Opening Theme
Do You Feel Like I Feel? - Closing Theme












. . .
The author of Seek Out! Hunter X Hunter, Nelson Doña Aclan, was born on the 30th day of April, 1988 under the zodiac Taurus. A pure Filipino, his hobbies include watching TV, eating (delicious foods), playing computer games, hanging out with friends, and listening to pop-rock, pop and select mellow music. Despite his race, he stands 5'12" and is a bit pale-skinned. He is currently a Freshman Junior student at the University of the Philippines Visayas — Miagao, Iloilo Campus. He has been making websites since July 2004.
In addition, he would like to heartily thank the following people for the success of this website: To Jordan Gabiola, for inspiring me on making web pages three years ago; To Akirin of "A Hunter's World", for providing a lot of information about the animé and answering all my queries; To Shuiichiro of "Huntered Soul", for kindly lending me his info on Greed Island and the Episodes and giving me my very own 'Hunter License Card'; To all the webmasters (and mistresses) who own the images used for the trimming and completion of this site; To AnimeLyrics.com; To Voltaire Y. Ponce, for believing in me (shucks!) and giving me the great opportunity of learning XHTML; Lastly, to my family especially my Mom, for always giving me a 'second chance' by having our PC repaired everytime I obliterate it. THANK YOU VERY MUCH!
© All information found in this site was painstakingly done by the webmaster alone except those stated otherwise so please DO NOT STEAL. All images are copyright and belong to their respective owners.