Bienvenido!
Welcome to A Glimpsed Horizon, an anime collective which currently houses 717 avatars, 9 textures, 89 PNG renders, and 9 fanlistings. 524,935 downloads have been generated FTW.

Herewith is a glimpse of the avatars.
14 New Series

Gah! Overslept again. My Tuesday night's almost over so let's get this over quick because I still have to produce some park backdrop.
Permalinks have been made SEO-friendly because traffic is the only thing that makes sense 'round the In~ernet.
Site's shoutbox is no more because ShoutMix's free service is no more. (No plans of using any of its "relatives" as of now.)
75 avatars by Abigail of K.O. Designs have been added to the collection. Actually got the files last November but being a very busy corporate guy, you know, yeah.
Labels of donated avatars now include the author, except the recent additions on the homepage.
And that's a wrap! Expect a new look for the site this year, presumably before the world ends. One Piece is still eating most of my time. I have to catch up fast. Shinnen akemashite omedetou!
Restless Heart

Yosh! Let's say I'm Usopp and Luffy. Would someone be kind enough to be Sanji?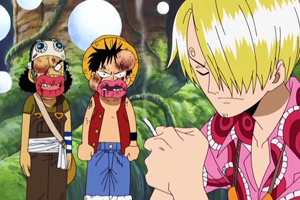 I know, I've been behind the curtains for a while now. But fret no more! I will never give up on this site (unlike most people out there, ahem). Anyway, just purged a handful of comments. Looks like "nyah" is common nowadays.